In this class we introduce many concepts such as letters, numbers, shapes, days of the week, months of the year, weather, colors, animals, and a variety of other subjects. We introduce the
system which is a kinesthetic, multi-modal approach to learning all aspects of language arts. This is further reinforced in the 4-year-old class. One of the goals is for the children to adapt and thrive in a learning environment with new people and new surroundings. We help children to love learning and engage with the subjects they are learning about in a variety of hands-on, interactive ways. As a Christian preschool, we teach all subjects through a Biblical worldview. We also introduce topics such as: Creation and a Creator God, Jesus, the Bible, and much more. By the end of the class, they are fully prepared to be promoted to the 4-year-old class.
2018-2019 Tuition Rates:
– 2 days/week (Tuesdays/Thursdays) $110/month
– 3 days/week (Tues., Wed., Thurs.) $125/month
Meet the Staff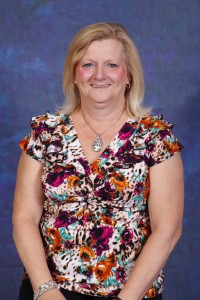 Mrs. Debbie Cross – Teacher
Mrs. Cross has taught young children for over 18 years. She has been with Grace Academy Preschool since we opened our doors in 2013. Her artistic flare is evident throughout every facet of her classroom. She loves to provide hands-on, interactive opportunities for the children as they learn about the various subjects. Each child know that she loves and cares about them, which is why the children are so comfortable around her and adapt quickly to her classroom. When children leave he classroom, they have the beginnings of solid foundations in a variety of areas that not only prepare them for the 4 year old class, but also have an impact at home as well.
Mrs. Laura LaQuay – Classroom Aide
Mrs. LaQuay has joined our preschool staff in 2018. She brings not only teaching experience, but a love for children. We are excited to have her join our preschool this year. We look forward to how the grace of God in her life will help touch and transform the hearts and minds of our preschoolers!
Mrs. Taryn Fink – Classroom Aide
Mrs. Fink has joined our preschool staff in 2018. Her daughter is in one of our PK-4 classes this year. Her background in working with children, along with her sincere love for children has made her a wonderful addition to our preschool family! We are excited to see how the Lord will work through her to touch the lives of our precious children!