CURRENT EVENTS
Mother's Day Brunch – Thursday, May 10 @ 9am
All mothers are invited to stay for a special time with their preschoolers as we honor all "mommys" with a special presentation and treat.
Baltimore Zoo Field Trip: Tuesday, May 15 (Rain Date: May 17)
Come out for a fun day at the zoo! Everyone is to meet at the main gate by 9:45am. Be sure to bring hats, sunscreen, snacks, water bottles, and anything else you might need. If you have a zoo membership, you get in free!
Preschool Picnic – Tuesday, May 22 (10am-12pm)
Preschool will run on a modified schedule for today (10am-12pm). Please be sure to sign up to bring a side dish. Sign up forms will be available a few weeks before the event. We will enjoy a day of fun activities, including a bounce house, snow cones, face painting, and much more!
Last Day of Preschool/ Preschool Program – Thursday, May 24
We will have a regular day of preschool on this day. Everyone is invited to attend our "End of the Year Preschool Program" this evening at 6:30pm. ALL STUDENTS MUST ARRIVE BY 6PM.
FUNDRAISER FEBRUARY! – SANDWICH & SUB SALE FUNDRAISER
Our preschool is partnering with Sue's Food Market for a delicious sub and pretzel sandwich fundraiser. This was a very popular fundraiser last year! There are five different options for 12" subs and four options for pretzel sandwiches, each costing $5.
The DEADLINE to return the completed order forms along with the money is: Thursday, February 22.
All sandwiches will be available for pickup at the preschool on Thursday, March 1.
Our goal is to raise $1000! If each family sold at least 13 subs or sandwiches, we can reach this goal! Everyone needs to eat, so why not offer your friends, neighbors, or coworkers one of these delicious subs or pretzel sandwiches that also benefits a great ministry – our preschool.
Thank you for helping us reach this goal!
Daddy Date Night! Thursday, March 15, 2018 from 6-7:30pm

(Make up date is March 22)
We will have dinner, dessert, and some fun games planned for this evening. We appreciate dads and their important influence on their children. We hope you are able to join us!
GINGERBREAD HOUSES – Tuesday, December 19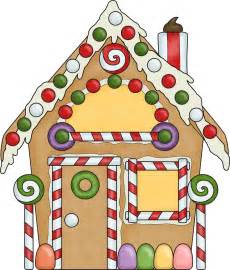 Regular preschool hours today. You are invited back at 10:30am to help your child decorate their Gingerbread house. If you sign up to volunteer, please arrive by 10am.
CHRISTMAS BREAK: DECEMBER 20-JANUARY 1 (NO PRESCHOOL)

CHRISTMAS PROGRAM – Thursday, December 14
You are invited to join us for our Christmas program – "On the Road to Bethlehem."
Children need to arrive by 6pm
. The program begins at 6:30pm and will end around 7:30pm. Please bring along any family or friends as well. There will be light refreshments after the program.
THANKSGIVING CELEBRATION – Tuesday, Nov. 21

You are invited to join us at 11am for a short Thanksgiving Program. The children will be performing some finger plays as well as serving you some of the food they made including: cornbread, cranberry bread, and apple cider. NO PRESCHOOL ON WEDNESDAY, 11/22 OR ON THURSDAY, 11/23.
"BOUNCE FOR BUCKS" Fundraiser
– Thursday, Oct. 26.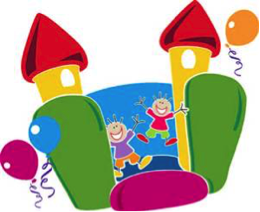 This "bounce house" part of this fundraiser will take place duringf our Fall Festival. Come out and cheer for you children as they "bounce" for the "bucks" that their sponsors have sent in. The money raised will go towards various expenses related to special events such as the Thanksgiving Celebration, Christmas program, Daddy date night, Mother's Day brunch, Grandparent's Day, and so much more! These events help make your child's preschool experience memorable as well as educational. Information was sent home regarding how you can help make this fundraiser a success! Fundraisers like these enable us to keep our tuition rates low but the overall quality of your child's preschool experience high! Thank you for your help!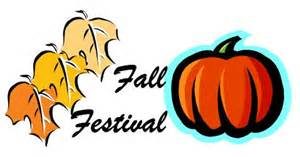 FALL FESTIVAL & BOOK FAIR!! – Thursday, October 26 @ 10am
You are invited to join your preschooler for a day of fun fall events and activities! There will also be a pot-luck meal afterwards. The teachers will have food signups forms available. Preschool not begin until 10am and end after lunch around 12pm. New this year will be a book fair as well for you to enjoy!

PARENT/TEACHER CONFERENCES – Thursday, November 9 (NO Preschool)
Please be sure to sign up to meet with your child's teacher to discuss their progress in preschool. If there is not a time slot that works for you, please let the teacher know and they will schedule a time to meet with you. There will be no childcare during the conferences. If possible, please arrange for your children not to attend with you. The Sign up forms will be available towards the beginning of November.
FIELD TRIP: Hellam Fire Station – Thursday, October 12 @ 9:00am

Meet at the Fire Station at 9:00am. After the tour of the station, everyone will go to Emig park for snack time and play. The park is very close to the fire station.
Don't forget to have your child wear their preschool t-shirts!

Are you interested in an opportunity to save some money on your May tuition payment? You can do so by helping us sell raffle tickets for our Preschool's Annual Golf Tournament Fundraiser on Friday, July 7, 2017. We have 6 wonderful raffle prize options. For every 10 tickets you sell, you will earn a $10 discount on May's tuition. Also, if you love to golf, don't forget to sign up to golf on July 7 as well.

Field Trip – Turkey Hill Experience – Tuesday, April 18
All Preschoolers are invited to join us for a fun, ice-cream filled experience at Turkey Hill! Parents, please complete the "Field Trip Information form" and return it, along with payment, to us by Tuesday, April 11. ONLY preschoolers, their parent chaperone(s), and necessary siblings are permitted to join our group for this field trip.
Parent/Teacher Conferences – Thursday, April 6 (NO PRESCHOOL TODAY)
Parents, please be sure to sign up for your parent/teacher conferences.

Grandparent's Day & Easter Egg Hunt – Thursday, April 13
All Grandparents are invited to join their grandson or granddaughter at 9am as they begin their day at preschool. We will have some special activities for the grandparents as well. We also invite all parents to return at 11am for our annual Easter Bonnet Parade and Easter Egg Hunt. (We may rope in some of our grandparents to help hide the eggs :o)
WEATHER DELAYS AND CANCELLATION INFORMATION:
In the event our preschool has a delay or cancellation, we will post the information by 8am on the following locations:
– WGAL Channel 8 (online only)
– FOX 43 (Website and TV)
– WJTL Radio
This year we also started using CallMultiplier – a system that allows us to send out mass text messages or voicemail messages. You should receive a notification on your cell phones as well.
ALL INFORMATION WILL BE POSTED BY 8AM.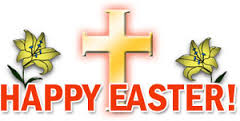 Easter Celebration – Thursday, March 29
If you would like to help us hide eggs for the Easter egg hunt, please arrive by 10:30am. Everyone else will then be welcome to arrive by 10:45am for the Easter parade followed by the Easter egg hunt.
Snow Make up Dates – March 20, 22, April 17, 19, 24, 26
On these dates, we will extend the preschool day to make up time missed for snow days earlier this year. Preschool will run from
9am-12:45pm
both Tuesday and Thursday. Please send in a packed lunch for your children. They will eat lunch in their classrooms, followed by additional times of instruction with their teacher. This extension of time is
optional
, but if you plan to pick up your child at the normal time of 11:30am,
please let us know in advance
. Here are the other snow dates (All Tuesdays and Thursdays until 12:45pm): April 17, 19, 24, 26.
(PK-4 parents, please do not pack anything with Peanut Butter in lunches for these days due to peanut allergies in this class. Thank you

.)
Parent/Teacher Conferences – Thursday, April 5
NO preschool this day. There will be sign up sheets at preschool the week before so you can sign up for a time that works for you. If there is not time slot that works, please communicate with the teacher directly to work out a time.
Grandparent's Day – Thursday, April 12
Grandparents are invited to arrive at 10:15am to spend the day with their preschooler and participate in some special things we have planned for that day.
Hands-On-House Field Trip – Thursday, April 19
More information will be coming out later about this event.
2016-2017
(past events)
FIELD TRIP: Brown's Orchard – Tuesday, September 27 @ 8:45am

Meet at the pavilion towards the rear of the parking lot around 8:45am.
We will then go on a tour of the farm market and have a hay ride!
FUNDRAISER: Sub & Sandwich sale

Deadline for money and orders:
Thursday, December 1.
Date for pick up:
Thursday, December 8
Thank you for helping make our preschool a success!

CHRISTMAS PROGRAM – Thursday, December 22.
You are invited to join us for our Christmas program – "Counting Down to Christmas."
Children need to arrive by 6pm. The program begins at 6:30pm and will end around 7:30pm. Please bring along any family or friends as well. There will be light refreshments after the program.
2015-2016
BALTIMORE ZOO FIELD TRIP! –

Rescheduled for Thursday, May 19 due to inclement weather
Cost: $11.25/adult, $9.50/student (All children under the age of 2 is free)
Payment & final count deadline: Thursday, May 12
Please meet at the Baltimore Zoo entrance at

9:45am

so that the teachers can make a final count.
This field trip is ONLY extended to the siblings and parent chaperone(s) of our preschool students. If you have questions, please email Mr. Lehman at: GraceAPreschool@gmail.com.
EASTER FLOWER FUNDRAISER!!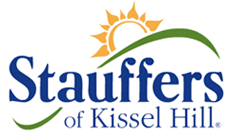 Flowers are a wonderful reminder that Spring has arrived, and with it, the joy of new life! How appropriate for the celebration of Easter to correlate so perfectly with Springtime! Therefore, we are partnering with Stauffer's of Kissel Hill to offer a beautiful assortment of easter flowers (bulbs included) including:
– Tulips (assorted colors)
– Hyacinths (purple, pink, white)
For $8, you can get a 6″ pot with 3 stems of any of the above listed flowers. $3 of every pot sold goes to support our preschool. Our goal is to raise $1000, which equates to about 334 pots! You can place your order through one of the families who currently attend our preschool OR you can order directly from the school. To order directly from the school:
2) Fill out your order form.
3)Mail the order form and check directly to us at Grace Academy Preschool:
*Please make all checks out to "Grace Academy Preschool
Deadline to submit order forms and money is:

Tuesday, March 15.
Thank you for helping make our preschool as success!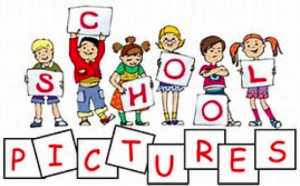 PICTURE DAY!! – Thursday, October 22 (These make great Christmas Gifts!)
Scott Failor Photography will be coming out to our preschool to take pictures of our preschool classes and any individual pictures requested by parents. If you would like your preschooler to have individual pictures taken, please complete the form we sent home and return it along with the payment on this date.
Open House
There will be an open house for all enrolled children on
Monday, August 31 from 6-7:30pm
. Come out and meet the Grace Academy Preschool teachers and staff as well as other families enrolled in the school. You will have an opportunity to tour the facility and ask questions as we prepare for a year of fun and learning. Refreshments will also be provided. If you have any questions, please contact us at: 717-755-6438. Hope to see you there!
Special Events
We will have special events throughout the school year such as field trips, class parties, special days such as Grandparent/Parent days, and school programs. Parents and grandparents will have various opportunities to be involved. More specific details will be provided in the Parent Information Packet and/or upcoming newsletters.