Grace Academy Preschool exists to assist families with training their children to love God, to love learning, and to be fully prepared for Kindergarten.
We strive to fulfill this vision by: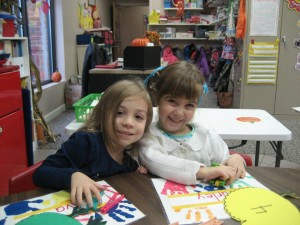 Imparting Biblical Truth
Inspiring Personal Growth
Instilling important Academic Foundations
We desire to create an environment where children can grow and develop spiritually, intellectually, emotionally, physically, and socially. We seek to accomplish this, first and foremost, by instilling in the children an understanding of God's unconditional love for them. Instructional lessons will focus on such things as language skills, vocabulary building, cooperation, manners, physical exercise, decision-making, and the development of gross and fine-motor skills. Click on the link below for more information about our classes.
Class times: 9am-11:30pm Tuesdays, Wednesdays, Thursdays (optional "Lunch Buddies" program provides an additional hour, 11:30-12:30, for either Wednesdays only, or on all 3 days. More information on the "Enroll" page.)
Below is a brief overview of some other concepts and goals of both classes:
Our classes fulfill all PA learning standards for early childhood. The following is a brief overview of curriculum for both classes:
~Hands on sensory experiences with the goal of encouraging creativity and readiness skills
~Emphasis on language development through a variety of interactive activities including singing, finger plays, and creative movement
~Theme-based individual and small group instruction, along with basic alphabet and number concepts
~Creative play and socialization with an emphasis on sharing, caring, and interaction
~Development of small and gross motor skills with varied age-appropriate activities
Additional elements introduced in the four-year old class include:
~Phonemic awareness, rhyming words, and opposites
~Mathematics introduced through calendar activities, as well as a variety of hands-on activities, and problem solving, with a strong emphasis on using manipulative tools
~Using the Handwriting Without Tears curriculum
~Creative movement through music and introductory sign language