HISTORY
Grace Academy was originally started back in 1987 as a ministry of the Abundant Life Center under the leadership of Pastor William Hake and Mrs. Janet Dempsey. Mrs. Dempsey carried the vision for running a Grace Academy and served as the Administrator of the school for 20 years until it closed in 2007.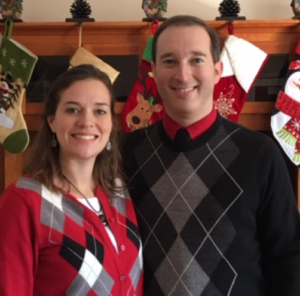 From 2005 until 2011, Shane and Katie Lehman served as missionaries in Moscow, Russia working with
Armada
, a missions networking ministry, and at
Hinkson Christian Academy
(HCA), a private Christian school for missionary children. During his tenure at HCA, Shane served as a teacher, worship leader, coach, and as the Assistant Principal. Shane and Katie both carry a passion for Christian Education.
When they moved back to Pennsylvania in 2011, they knew that the Lord was preparing they for future work in Christian education. After prayerfully considering the opportunity to reopen Grace Academy, they believed the Lord was leading them to do so.
In 2013, Grace Academy reopened its doors, beginning as a preschool. The long-term vision is for the school to offer preschool through 12th grade classes. The school continues to grow each year, offering a quality, Christian educational environment for children to learn and grow. Grace Academy continues to operate as a ministry of the
Abundant Life Center
.