ABOUT US
Click Here to download the Vision/Mission Document
VISION (Desired outcome)
To create life-long disciples of Jesus Christ who possess the faith, wisdom, and character to fulfill God's will for their lives.
MISSION (How we fulfill the vision)
To foster growth in the areas of faith, wisdom, and character.
FAITH (Foundation)

10:17 – Faith comes by hearing the Word of God.
WISDOM (Tools)

1 Cor. 8:1 – Knowledge puffs up, but love builds up.
CHARACTER (Structure)

5:3-4 – Challenges produce perseverence; and perseverence, character; and character, hope
BUILDING "SPIRITUAL HOUSES"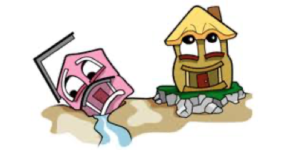 "All Scripture is given by inspiration of God, and is profitable for doctrine, for reproof, for correction, for instruction in righteousness, that the man of God may be complete, thoroughly equipped (furnished) for every good work." 2 Timothy 3:16
Strong Spiritual Houses will be furnished with all that is needed to live and lead a successful life fulfilling God's will!
Why Grace Academy?
Qualified teachers (education, experience, and a passion for the Lord)
Quality program (student/teacher ratio, curriculum, facilities, enrichments)
Quantifiable progress (achievement testing, parent conferences, parent/student testimonies, etc.)
Important Key to Success: Christian Parent Partnership – targeting youth to normalize righteousness
– Key to effective discipleship: Consistency of Life and Learning
-Home, Church, & School
Proverbs 22:6 says, "Train up a child in the way he should go: and when he is old, he will not depart from it." This is a Biblical mandate that God gave to all parents. It is our desire to partner with parents to assist them in this training process. We consider the parent's involvement a vital component in ensuring their child has a positive and successful educational experience.
We strive to create an environment where children can develop spiritually, intellectually, emotionally, physically, and socially. All classroom instruction is taught through the lens of a Biblical worldview where God's Word, the Bible, is the basis of all truth and the foundation from which all learning begins.