FACULTY & STAFF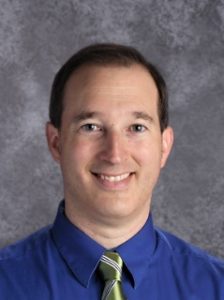 Mr. Shane Lehman – Director of School
Mr. Lehman has served as Director since 2013. He has worked in education since 2006 serving in various roles including elementary P.E. teacher, middle school and high school math and Bible teacher, chapel worship leader, and Assistant Principal. He also served in various extra-curricular roles such as high school Boys' Varsity soccer coach and Bible study leader for middle and high school boys. He has also helped lead various mission trips around the world. He was ordained as a minister of the gospel in 2016.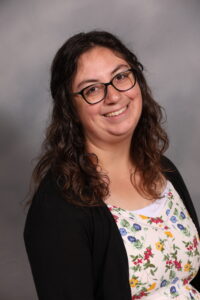 Miss Alexis Rivera – Office Manager
Miss Rivera

comes to us with experience in office management, a love for the Lord, and a sense that the Lord has called her to Grace Academy. She is involved in serving at her local church, Calvary Chapel of York and looks forward to how the Lord will use her gifts and abilities to bless the families and staff of Grace Academy.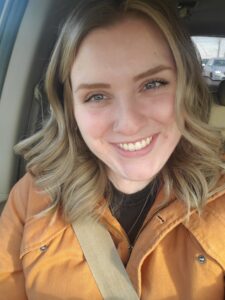 Mrs. Nikole Burger – Office Assistant & Admissions Coordinator
Mrs. Burger is our newest addition as Office Assistant. With years of experience in administrative and event planning roles, she believes the Lord has given her the gift to cultivate and organize events for His glory. Her passion to serve the Lord in the gifting she has is evident and she is looking forward to growing at Grace Academy.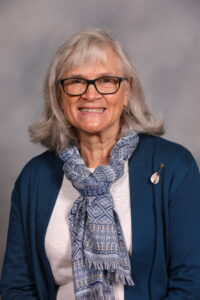 Mrs. Janet Dempsey – 5th-7th Grade Teacher/Staff Advisor
Aside from teaching in the classroom, her role will also involve coming alongside teachers in the classrooms to provide general guidance and assistance as well as providing counsel related to the academic affairs of our school. She will also help with troubleshooting any student developmental or academic concerns. Janet had been the Principal of Grace Academy when it previously operated from 1987 until 2007. Her academic background, her years of experience as a teacher and school administrator, and her passion for Christian education have equipped her wonderfully for this role.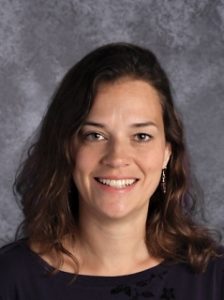 Mrs. Katie Lehman – 5th-7th Grade Teacher/Instructional Coordinator
Aside from teaching in the classroom, she will oversee the broad scope of curriculum and instruction in all classes, ensuring continuity across grade levels, and assisting teachers with implementation of curriculum-related methodology and strategies in the classroom. Her educational background, her wide range in teaching experience in many grade levels, and her love for Christian education makes her well-suited for this position.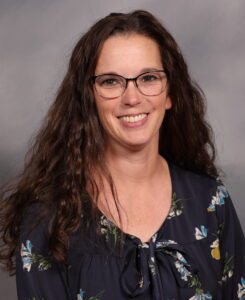 Mrs. Wendy Fink – Elementary Teacher (4th, 5th, 6th)
Mrs. Fink comes to us with not only a love for children, but an enthusiasm for teaching. She obtained her Elementary and Early Childhood degree from Millersville University. She has taught in the Red Lion School District for many years as well as homeschooled her own children. She and her family attend Calvary Bible Church where she teaches in the 3rd and 4th grade class, assists with the youth, and helps wherever she can. She has experience in multi-level classrooms and working with students who have learning support needs. She loves the Lord Jesus and is excited to be part of the Grace Academy family! Mrs. Fink will be teaching 4th grade English language arts and math, 5th grade social studies, and 6th grade math.
(no photo)
Amber Andel – 5th Grade Science Teacher
We are excited to have Mrs. Andel a part of our staff this year. She has a degree from Millersville University and has been employed by Pennsylvania Counseling Services as a Therapeutic Support Staff (TSS) working in several emotional and learning support classrooms. She has a heart to teach children and incorporates the importance of Christ being the center of a child's education, to bring Him glory for all things.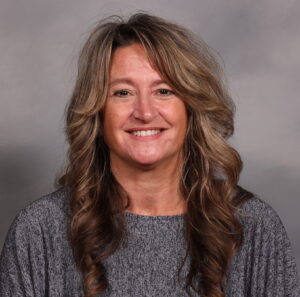 Mrs. Candy Frey – 3rd/4th Teacher
Candy has a bachelor's degree in elementary education with a minor in early childhood. She has worked as a substitute teacher for the past four years in various schools around York County. Candy and her husband, Wayne, have two wonderful children: Jacob (26) and Kylie (24). She homeschooled her children throughout their schooling. Candy has received glowing recommendations from the teachers she has worked with over the past four years. She loves the Lord and loves teaching elementary-age children. We are excited to have her join our staff!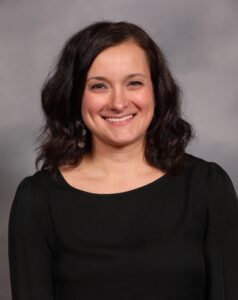 Mrs. Kelly Burrows – 1st & 2nd Grade Lead Teacher/ Educational Support Coordinator
Mrs. Burrows has a Masters of Education degree in elementary education, as well as her teacher's certification in early childhood and elementary education. She comes to use with 13 years of teaching experience. She has worked with learning support students as well as co-teaching with a learning support teacher for many years. She has tutored and worked with ESL students and has had training with Intermediate Unit in her area. Mrs. Burrows is is part of the leadership team at her church in Lancaster, PA – Church of the Word, International. She is also the administrator of the LTS Bible school, a ministry of her church. She loves the Lord and feels a calling to work with children. We are blessed to have her as part of our staff community.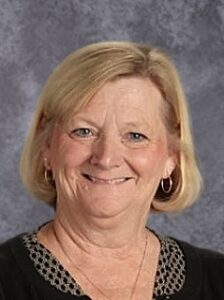 Mrs. Debbie Cross – 1st & 2nd Grade Assistant Teacher
Mrs. Cross has been with Grace Academy for over 18 years. She has taught preschoolers through 3rd grade students during her tenure at Grace Academy. She loves to provide hands-on, interactive opportunities for the children as they learn about the various subjects. Not only is she a seasoned educator with lower elementary students, but her love for her students is evident as well. She enjoys engaging them in the learning process so they develop not only a love for learning, but a love for Jesus in the process.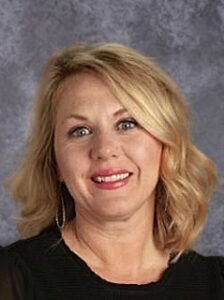 Mrs. Nichole Horvath – Kindergarten Teacher
Mrs. Horvath has taught in early education for many years. Her teaching experience, along with her fervent love for the Lord and for working with children, make her an exciting addition to our staff! She knows how to engage her students in the learning experience through a hands-on approach. Her love of creativity will make every day fun and educational!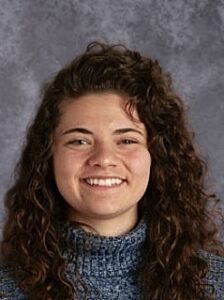 Miss Sarah Novak –K Aid & Art Teacher
Miss Novak is currently a junior at Lancaster Bible College majoring in Education and has a specific passion for teaching Art and helping children connect and see the Lord in a greater way through art. Her passion and love for art is exceeded only by her love for the Lord. We are excited to see how the children will learn and grow in their art expression – whether with glue and popsicle stick 3-D creations or colorful drawings or sketches with paint and watercolors. You will have the opportunity to see your child's work at our winter and spring art shows!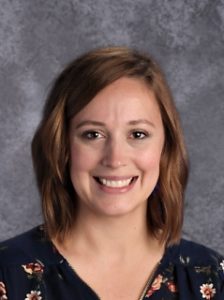 Mrs. Elicia Lentz – PK4 Teacher
Mrs. Lentz joined Grace Academy in 2015. She loves working with children and has truly blossomed over these years, demonstrating a grace and ability to effectively educate our PK-4 students, helping to lay a solid foundation for Kindergarten. Her teaching experience, along with her love for Jesus, helps ensure that students are not only impacted with academic knowledge, but with the love of Jesus.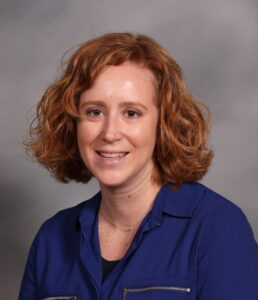 Mrs. Jill LaVenice – PK4 Assistant Teacher
Jill has an associate's degree in early childhood education and has worked as a preschool teacher for the past 14 years. She and her husband, Steve, have three wonderful children: Isabella (14), Noah (12), and Sophia (8). The younger two will be enrolled here at Grace Academy next year. Her love for the Lord and for working with preschool-age children will make her an excellent addition to our school!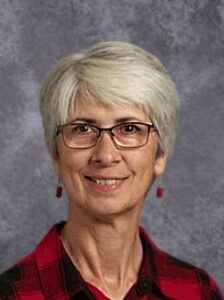 Mrs. Ruth Galinato – PK3 Teacher
We are excited to welcome Mrs. Galinato to be a part of the Grace Academy staff! She not only has over 14 years of years of experience teaching preschool, she carries a passion for Christian education. She loves helping children explore

this great big world our God has created and sneaking in learning while having fun!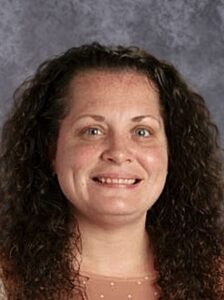 Miss. Kathy Rainey – PK3 Aide
Miss Kathy has been with us since 2014. She loves working with the children and is a wonderful helper for the PK-3 class. The children love interacting with her as well. She is a very important part of why this class flows so well throughout the year.
(no photo)
Linda Chronister – Teaching Assistant
We are very blessed to have Mrs. Chronister within our school this year. She has her Elementary Education degree from York College. Mrs. Chronister has worked extensively with the LIU as a reading specialist and as an ESL Program Specialist. She and her husband attend a local church where they are actively involved. She is passionate about educating and nurturing all aspects of children. It is a great pleasure to have her on our team and have her be a blessing to our school.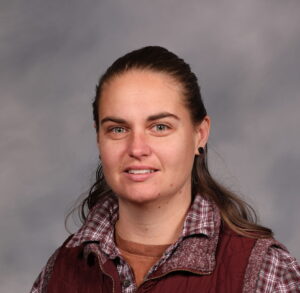 Mrs. Corrine Van Belle – Elementary Music Teacher
Mrs. Van Belle is a new addition this year as our Elementary music teacher. Along with her willingness to serve, she is patient while teaching students to explore new areas of musicality. Her open ideas and creativity have helped students approach music from a new perspective. We are very thankful for her role in our students' learning.
Mr. Jason Ream – Physical Education Teacher
Mr. Ream is excited to step into this role here at Grace Academy, where both of his children, Aleigha (3rd), and Lucan (1st), attend. He currently serves as a co-leader of the Jr. and Sr. High youth group at his church, Calvary Chapel of York. He has a calling and passion for working with children. It will be exciting to see the energy and passion he will bring to this position. Mr. Ream will also be overseeing the Scorpions FC soccer clinic this fall here at Grace Academy.